Showing products for: Mosquitoes
Altosid Granules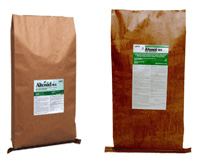 Altosid Granules
TARGET PESTS:
Mosquitoes
---
Altosid Granules with methoprene is a sustained release insect growth regulator that prevents mosquito larvae from developing beyond the pupal stage. The granules can release effective levels of IGR for 21 days. Altosid Granules can be used in various man-made and natural water sites, including: snow pools, dredge spoil sites, drainage areas, ditches, salt and tidal marshes as well as water-holding vessels such as tires or old planters.
PRODUCT CODE:
399044
PCP:
22676
FEDERAL CLASS:
Restricted
---
DOWNLOAD ADDITIONAL INFORMATION
SDS
LABEL
Altosid Pellets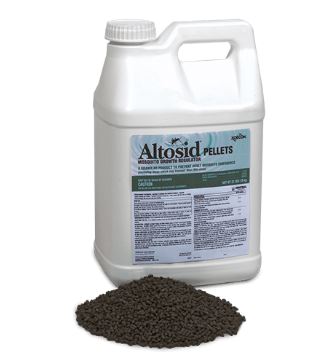 Altosid Pellets
TARGET PESTS:
Mosquitoes
---
Altosid Pellets (10KG) are an IGR that kills floodwater and standing water mosquitoes upon reaching the adult stage of their life cycle. As the pellets erode, effective levels of Methoprene are released for up to 30 days. Can be used in such artificial water-holding containers as ornamental ponds and fountains, transformer vaults, construction depressions, tree hollows, as well as storm drains, catch basins, roadside ditches, cesspools, etc.
Please contact Gardex at 1-800-561-7302 for availability.