Showing products for: Wasps
Suterra Fillable Wasp Bag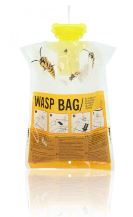 Suterra Fillable Wasp Bag
TARGET PESTS:
Wasps
---
Capture thousands of wasps with this superior trap. Fill with Suterra Liquid Wasp Bait for optimum results.
PRODUCT CODE:
404187
PCP:
N/A
FEDERAL CLASS:
N/A
---
Pyrethrin 5-25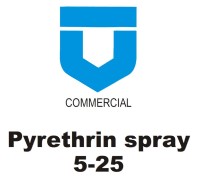 Pyrethrin 5-25
TARGET PESTS:
Wasps
---
Containing 0.5% Pyrethrin and 2.5% Piperonyl Butoxide, this commercial spray efficiently controls target pests in food processing plants, food service establishments and food transportation vehicles. Kills on contact the exposed stages of fruit flies, cockroaches, ants, spiders, moths, flour beetles and flies. Suitable to use undiluted in fogging applicators. Accepted for use in registered establishments by Meat Hygiene Division of Agriculture Canada. Available in 10L jugs.
Please contact Gardex at 1-800-561-7302 for availability.