Showing Results for
'Seclira'
Seclira Cockroach Gel Bait Reservoir
Seclira Cockroach Gel Bait Reservoir
SUPPLIER: BASF
TARGET PESTS:
Cockroaches
---
Seclira® Cockroach Gel Bait Reservoir starts killing cockroaches within minutes after exposure to the bait. Greater resistance management and long-lasting residual: greater than 30 days.
PRODUCT CODE:
340130
PCP:
33424
FEDERAL CLASS:
Commercial
---
DOWNLOAD ADDITIONAL INFORMATION
SDS
LABEL
TECHNICAL
Seclira Pressurized Insecticide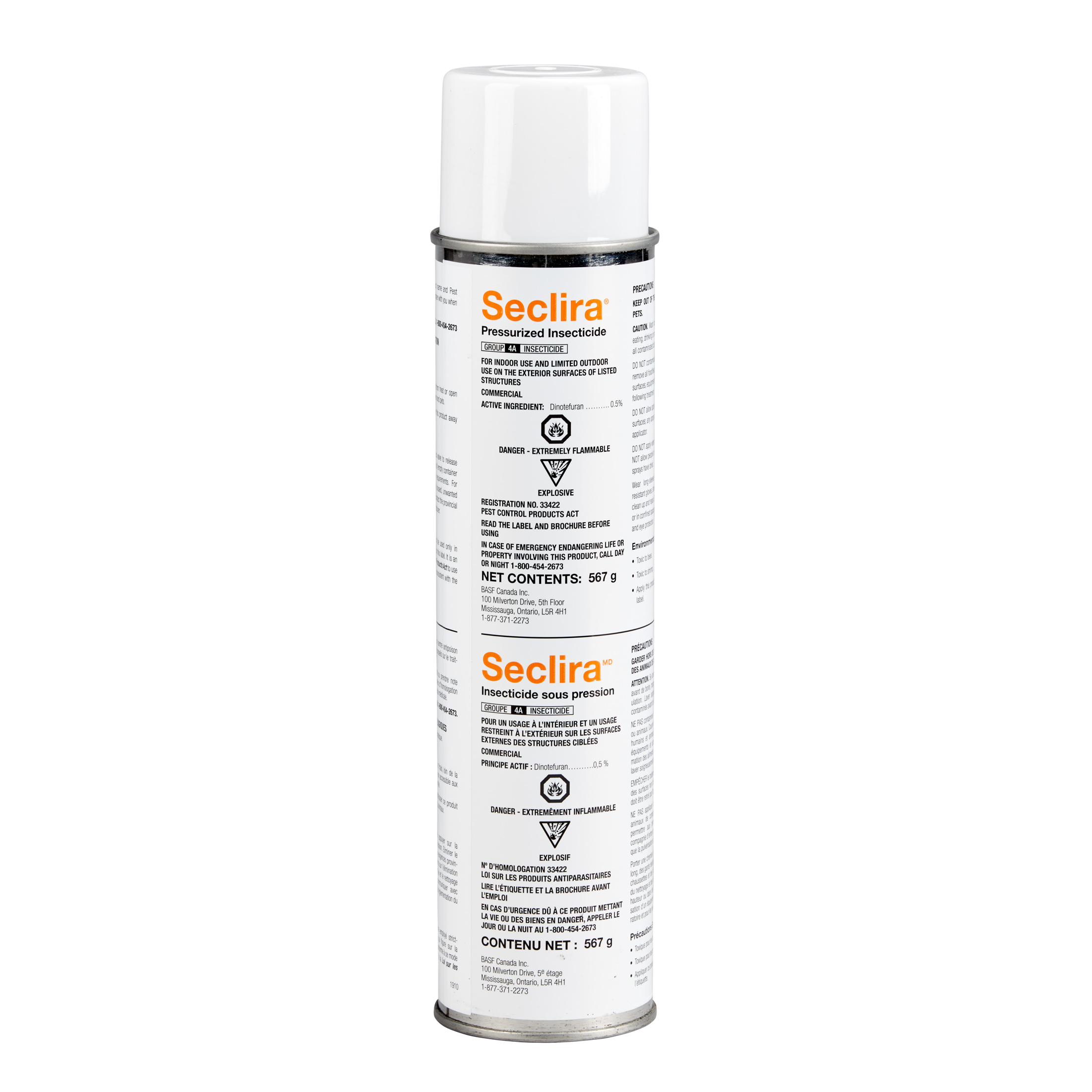 Seclira Pressurized Insecticide
SUPPLIER: BASF
TARGET PESTS:
Cockroaches
Bed Bugs
Ants
Beetles
Crickets
---
A high variety of use sites and wide use patterns make Seclira suitable for a range of situations, including residential and commercial kitchens. Controls pyrethroid resistant bed bugs. Dries without residue and provides an undetectable, non-repellent option with unsurpassed transfer effect, reducing the risk of unwanted pest sightings during treatment. Fast knock-down and long residual allow pest operators peace of mind and reduced call-backs after application.
PRODUCT CODE:
340128
PCP:
33422
FEDERAL CLASS:
Commercial
---
DOWNLOAD ADDITIONAL INFORMATION
SDS
LABEL
TECHNICAL