New Product Announcement!
Introducing Seclira® A New & Innovative Product Offering from BASF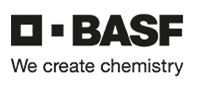 Gardex is pleased to announce the registration of two new important pest control products from BASF. Both products contain the active ingredient dinotefuron. Although just registered in Canada in 2019, this active ingredient has proven to be a valuable tool in the US market for a number of years, sold in various formulations as Alpine®.
The efficacy of both products has been proven to be extremely good, with no repellency, and a high acceptance rate for the cockroach bait.
Seclira® Cockroach Gel Bait Reservoir
and
Seclira® Pressurized Insecticide (aerosol)
Both of these products will be extremely useful in combatting repellency and resistance after years of pyrethroid applications. Plus the new roach bait will be a good rotational tool for the current baits.
Although these products will not be in stock until the beginning of spring, Gardex wanted you to be aware of the registrations and have a copy of the new labels. The SDS is available by calling your local Gardex office.
If you have any technical questions, feel free to call me at (416) 675 – 1638.
Robert Percy
Director of Operations
Gardex
SecliraPressurizedInsecticide_EN_Label
Seclira Cockroach Gel Bait Reservoir_EN_Label
SecliraPressurizedInsecticide_FR_Label
SecliraCockroachGelBaitReservoir_FR_Label