NOW AVAILABLE! Seclira Pressurized Insecticide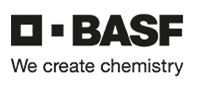 NEW active ingredient from BASF!
A high variety of use sites and wide use patterns make Seclira suitable for a range of situations, including residential and commercial kitchens.
Dries without residue and provides an undetectable, non-repellent option with unsurpassed transfer effect, reducing the risk of unwanted pest sightings during treatment.
Controls pyrethroid resistant bed bugs.
Fast knock-down and long residual allow pest operators peace of mind and reduced call-backs after application.