Thermacell Summer Application Promo!
Buy 1 box of 48 TICK CONTROL TUBES & get 1 box FREE!
Offer valid for month of August 2022
* Limit of 1 free box per customer*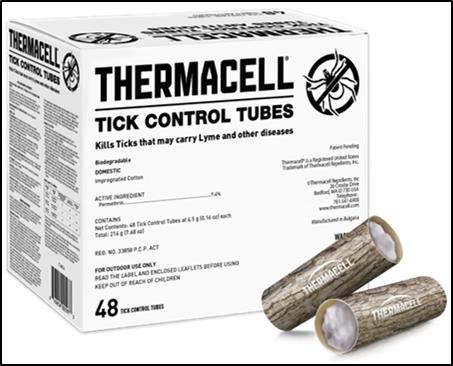 INCREASE PROTECTION & INCREMENTAL REVENUE!
• Canada has seen a steep rise in Lyme disease and tick recordings in recent years. The current Global Warming trend will only intensify this trend.

• Black-legged ticks carry most of the disease in Canada including Lyme disease. Be sure you consult the labels on your current insecticide sprays but most of them DO NOT include black legged ticks.

• TICK CONTROL TUBES label states "kills ticks that may carry Lyme Disease"

• Natural Mosquito Sprays can get rid of ticks but many are still left in the yard! Add TICK CONTROL TUBES for boost efficacy!